"While the fields of writing and science might strike many as completely different if not diametrically opposed, once I began to look more closely at their histories, I realized how much was shared. Notions of learning by doing—as opposed to learning by listening to lectures and regurgitating that content on multiple-choice exams, whether that doing was the 'daily theme' that Barrett Wendell popularized at Harvard in the 1890s (Kitzhaber, Rhetoric 210) or the hands-on chemistry laboratory experiences that Amos Eaton devised for Rensselaer students in the 1820s (Griggs 31)—have shaped the teaching of writing and science starting in the late nineteenth century and continuing today" (Lerner, 2009, p. 3).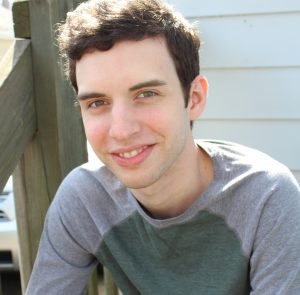 Writing, at its core, is always an experiment.
And it's an activity. It's a thing we do.
We need to start teaching it like that.
In The Idea of a Writing Laboratory (quoted above), writing researcher Neal Lerner of Northeastern writes that "the teaching of writing and the teaching of science can find common ground in the idea of the laboratory" (p. 6) and in "the recognition that learning is best enacted one-to-one or in small groups and that hands-on student activity is essential to that learning" (p. 13).
There's now a wealth of research that demonstrates how active learning produces improved learning outcomes for students. Most of us know what active learning looks like in the context of the sciences: students doing the work of the discipline in a laboratory through applied experiments. But what might active learning look like with writing? How can we imagine writing as an experiment, and how can we imagine writing as a hands-on activity like the science lab?
Writing Isn't Just a Product. It's a Practice.
We often think of writing as something that happens outside of the classroom. What we see of students' writing are the products they turn in to us for assessment. But how can we teach something that we never engage with as it's happening? That would be like a chemistry lab instructor only looking at students' finished experiments, without providing any guidance while students worked in the lab.
Writing, like science, is a process—and like science, it should be an applied, experimental, and collaborative process. We need to dispel the notion that writing is something that people do alone in their rooms, invisibly. We need to stop thinking about writing as if it's something students can only do when they leave our classrooms.
Active Learning and the Writing Classroom
UConn's First-Year Writing (FYW) program has begun to embrace the idea that writing can be taught as an active, collaborative activity. As part of larger changes to the First-Year Writing curriculum, the program won a Steelcase Education Grant that supported the construction of an Active Learning Center (ALC).
Active Learning Spaces are spaces designed to encourage active learning. They often have a variety of technologies that are meant to facilitate collaboration, such as whiteboards, shareable screens, and plentiful power sources for students' electronics located throughout the room. Significantly, seats are on casters and grouped around workspaces rather than static and facing the front of the room. In other words, the room is designed for doing rather than listening.
First-Year Writing instructors at UConn describe the Active Learning Center.
What if I Don't Have an Active Learning Space?
Although active learning spaces like UConn FYW's Active Learning Center or Eastern Kentucky University's Noel Studio can help, you don't necessarily need these resources to teach writing through active learning. Just as Neal Lerner defines the "laboratory as a method, practice, or pedagogy, not necessarily as a fixed and physical site" (p. 14), the writing lab or studio is an approach more than a space. In the video below, instructors in UConn's FYW program describe how they enact active writing studio pedagogy in the ALC. With a little creativity, most of these activities could happen in just about any classroom.
Writing instructors share collaborative writing activities they use in their classes.
Don't have iPads and screenshare tech in your classroom? Similar effects can be achieved by having students snap pictures of their work and upload them to shared online slides or a platform like Padlet. Don't have a magnetic blackboard? Post-it notes or reusable dry-erase vinyl sheets that cling to walls might be an option. And if you really like the idea of personal dry-erase boards and can afford it, you can get a set for about $20.
5 Ideas for Getting Started with Writing Studio Pedagogy
---