In my previous posts for this blog, I've discussed how you can support LGBTQIA+ students in your college classroom. In this post, I'll speak about how I've made curricular decisions to support another student demographic–diverse learners. More specifically, I'll be discussing the merit of using graphic novels and how doing so can actually support the diverse student backgrounds that are evermore present within our student body.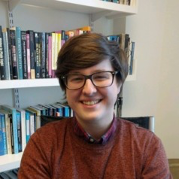 The first time that I experienced a graphic novel being used in the college classroom was when I served as a teaching assistant for a large course of 150 students in the Women's, Gender, and Sexuality Studies department. While I wasn't entirely sure how the students would react to a less than traditional reading, I was later excited to find out that it had been the favorite required text for many students in the class. Upon seeing this reaction, I decided to test using the same graphic novel, Alison Bechdel's Fun Home, in one of my political science classes, where the focus was to discuss social and political debates pertaining to gender and sexuality. (For readers who may not be well-versed in the genre of the graphic novel, Fun Home has been a hotly contested assigned reading at many universities across the country, since it tells the coming of age story of a young lesbian woman.) After a highly productive discussion with my Eastern Connecticut State University (ECSU) students in PSC 326: The Politics of Race, Class, and Gender, I found that they enjoyed the text for a number of reasons, which largely related back to accessibility and a sense that it was a fun (and different) read.
It soon became apparent that the text worked so well in the class because it helped to differentiate the method of instruction by asking them to analyze and discuss content from a text that was entirely different from the rest of the course.
For those unfamiliar with the term, differentiated instruction, as broadly defined by the Association for Supervision and Curriculum Development (ASCD), is "an approach to teaching in which educators actively plan for students' differences so that all students can learn best." In this instance, the use of a graphic novel as assigned reading material created an opportunity for students to engage with a reading that avoided academic jargon, but it also engaged them with a practical plot that was of direct significance to the course's learning outcomes and objectives.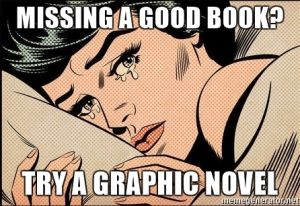 Since that initial semester, my students at ECSU have had a variety of opportunities to read, analyze, and discuss graphic novels (and most recently plays) of direct relation to the course, and I've continued to see positive trends around engagement, excitement, and knowledge retention/application in my classrooms. A different iteration of that same course has read Josh Neufeld's A.D.: New Orleans After the Deluge, which explores the impact of Hurricane Katrina in relation to race, class, and gender. (This coming semester, my students in that course will be reading Congressman John Lewis' March, which tells the story of his involvement in the African American civil rights movement in the 1960s.) The positive impact of differentiated instruction by way of graphic novels has also challenged me to find ways to incorporate them into other courses here at UConn too. For instance, my class, UNIV 2500: Gender, Sexuality, and Community, which is taught through the UConn Rainbow Center, will be reading portions of Love is Love–-a comic anthology published by DC Comics and IDW to honor and remember those lost in last summer's shooting at Pulse Nightclub in Orlando, FL. Based upon my past experiences with students reading Fun Home and A.D.: After the Deluge, I anticipate that similarly vibrant and nuanced conversations will come this fall semester as well.
Given my experiences, I wanted to end this brief piece with a few words of advice for those who are considering the use of graphic novels as a form of differentiated instruction in their own classrooms.
First, remember that the broadest definition of differentiated instruction means that you are trying to plan for the variety of different learning preferences and modalities in your classroom. Using graphic novels doesn't necessarily make the material easier for every student, but it can help engage students who may otherwise be less than talkative. Conversely, it may prove initially more difficult for students who are most comfortable with a traditional, academic text; however, that doesn't mean you should shy away from considering how a graphic novel might fit into your class, especially since it can create a learning opportunity for those students to render information from visual sources.
Second, it may not be easy to find a graphic novel that fits into your class as neatly as a chapter from a textbook or an academic article on a specific topic, but I'm a firm believer that our students take note of the passion and ingenuity that go into our curricular designs. When we show that we put forth that extra effort to make our courses and classrooms as accessible, equitable, energetic, and informative as possible, students do notice and appreciate its impact on their learning.
With that being said, I hope this piece helped you to think of  your own course content and how differentiated instruction might allow you to consider texts outside of the academic 'norm.' While a graphic novel might not be suitable for every course, there are quite a few options to bring this type of differentiated instruction and energy into your classroom, and I hope that my experiences can aide you in weighing these options in the future.
---